Khadas

- Khadas brand, established in November 2014, was created by Shenzhen Wesion Technology Co., Ltd. Positioned for the open source DIY maker market, its primary customers are in America, China, Europe, and Russia. Khadas specializes in Amlogic and Rockchip products and is currently working with the Google Fuchsia team to develop VIM3 products for the AI market. Released in 2018, the Khadas Tone Board positions the company for the Hi-Fi audio market. As awareness of the Khadas brand continues to increase, its product roadmap will begin to include more consumer-oriented products, such as the Intel NUC micro-host.
VIM1 Amlogic S905X Open Source TV Box
The VIM1 is the original Amlogic S905X Arm® development board designed by Khadas for hobbyists, makers, and electronic fans. Learn More
VIM2 Versatile Amlogic S912 SBC with SPI Flash and WOL Support
Khadas' VIM2 SBC is a powerful credit-card sized single board computer that comes with a variety of case options. Learn More
KTONE Tone Board
The Khadas tone board is an external USB hi-fi sound card that integrates the multi-core RISC microcontroller and ESS flagship audio DAC into a tiny PCB. Learn More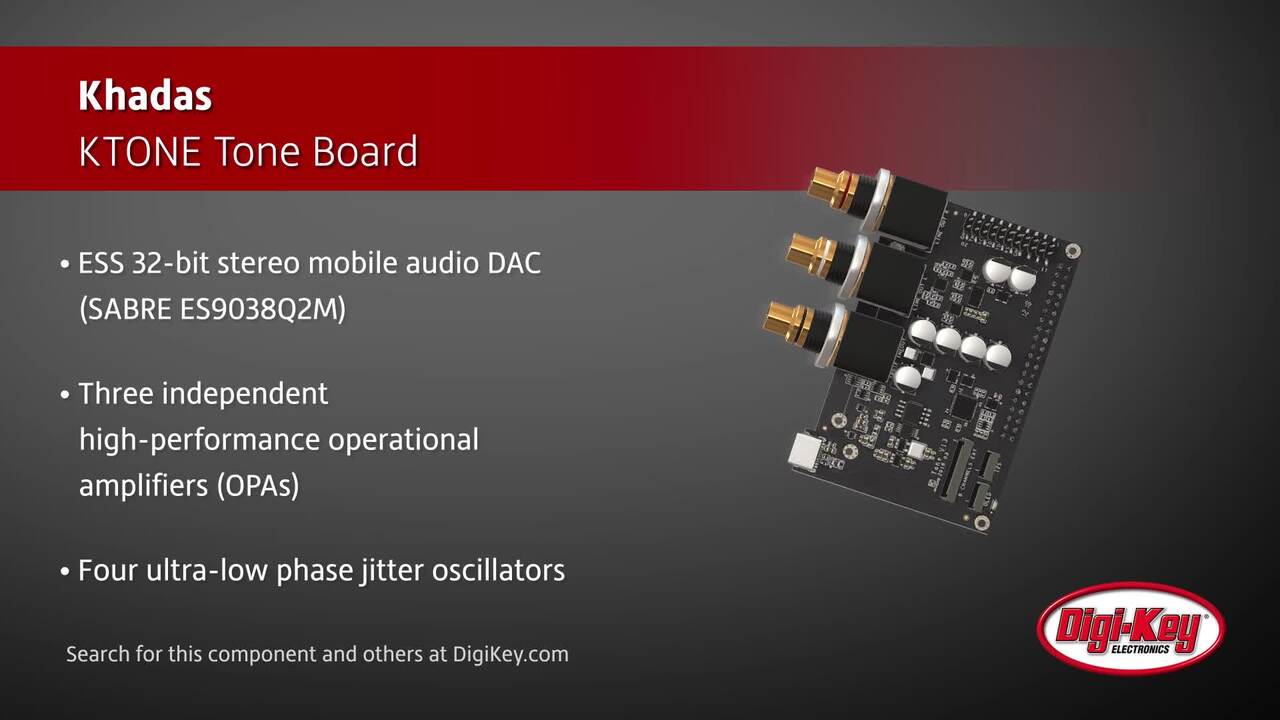 Khadas KTONE Tone Board | Digi-Key Daily
The Khadas tone board is an amazing external USB hi-fidelity sound card that offers excellent performance and compatibility which will take customers' listening experiences to a whole new level.
Additional Content
Product Information

Additional Links

Social Media